We have scanned 10,000+ people to date.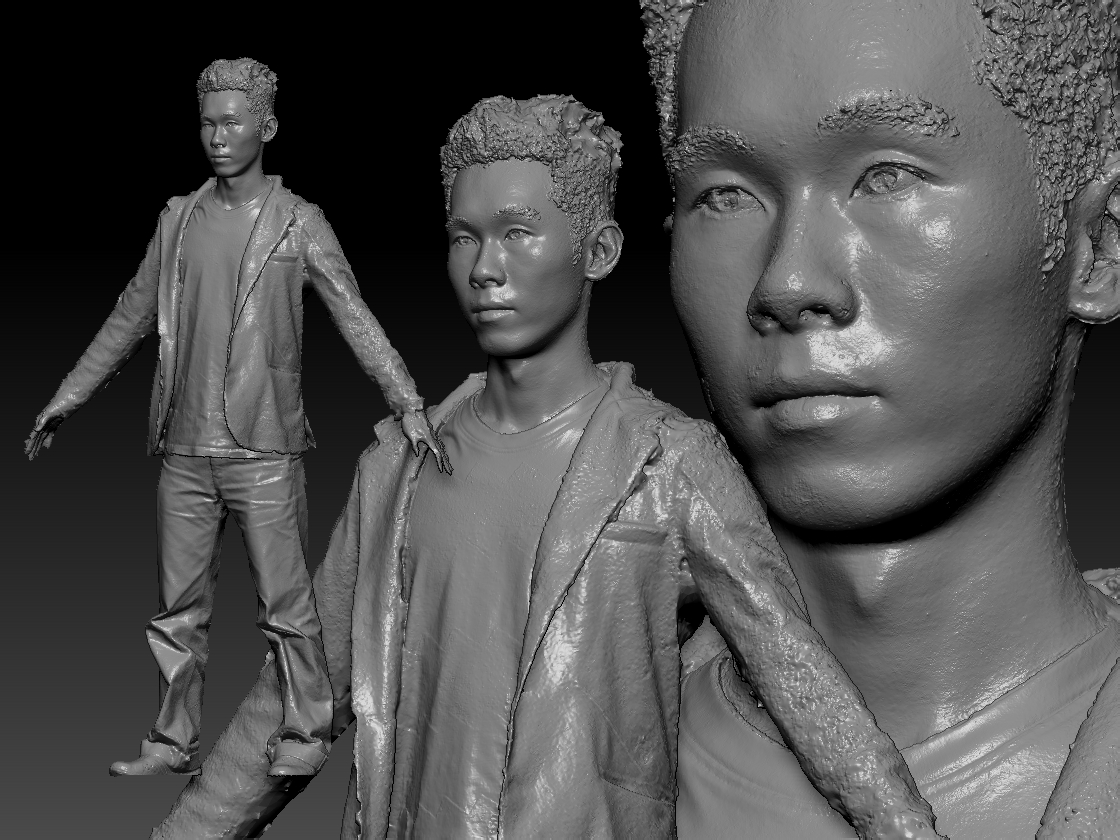 RAW scan result above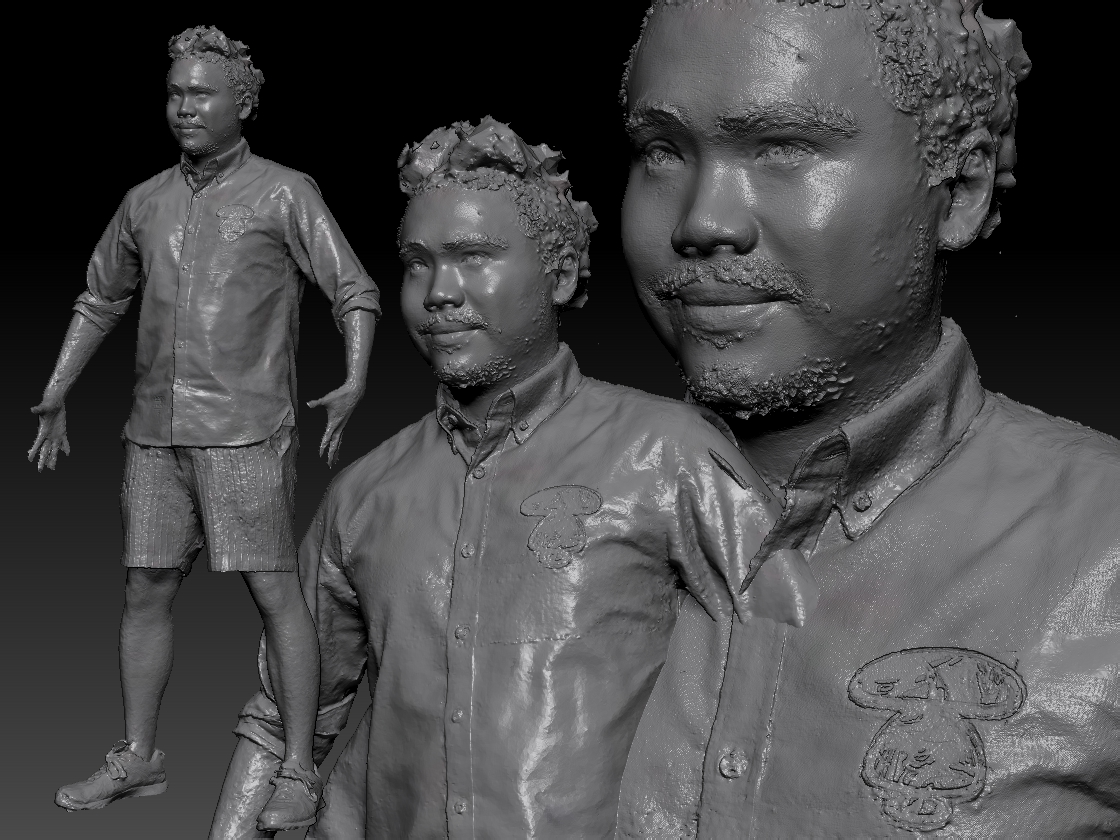 Our custom built scanner, allow us to built the most cost-effective scanner that has ultra-high fidelity.
Base features:
1 second instant capture. Field tested
High-resolution geometry and texture for full body
Mobile deployment construction.
Professional features:
automatic world-aligned orientation and scale

automatic ground and fuzz mesh removal
projection for reliable and consistent scan result, tested for dark cloths to white cloths, plain cloths, all dynamic range covered.
integrated to Qserver.
Almost zero failure rate even with dark cloths
Contact us to help you build/ upgrade your scanner to above professional features.
Our face photogrammetry scanner
compatible with Qhuman face mode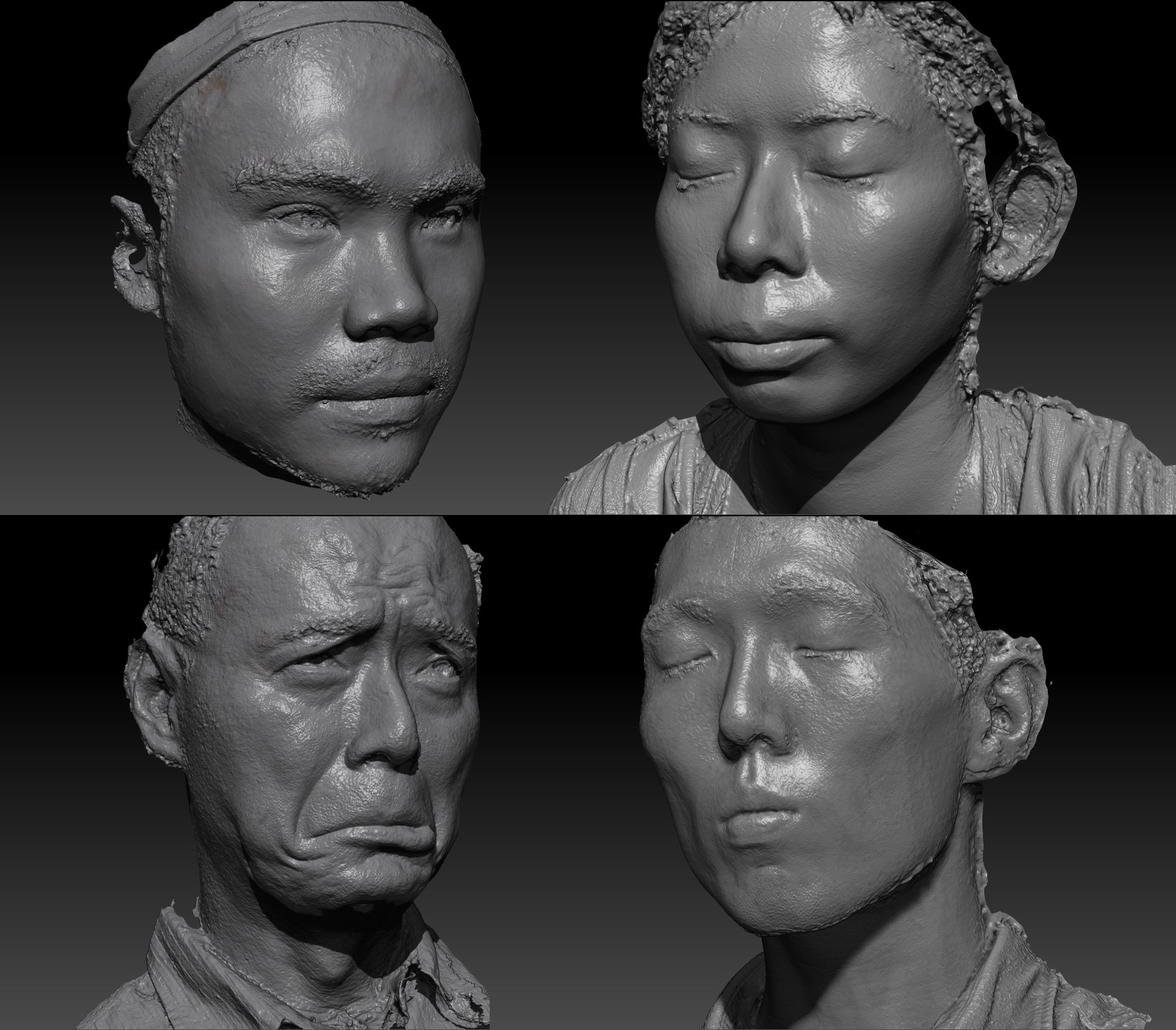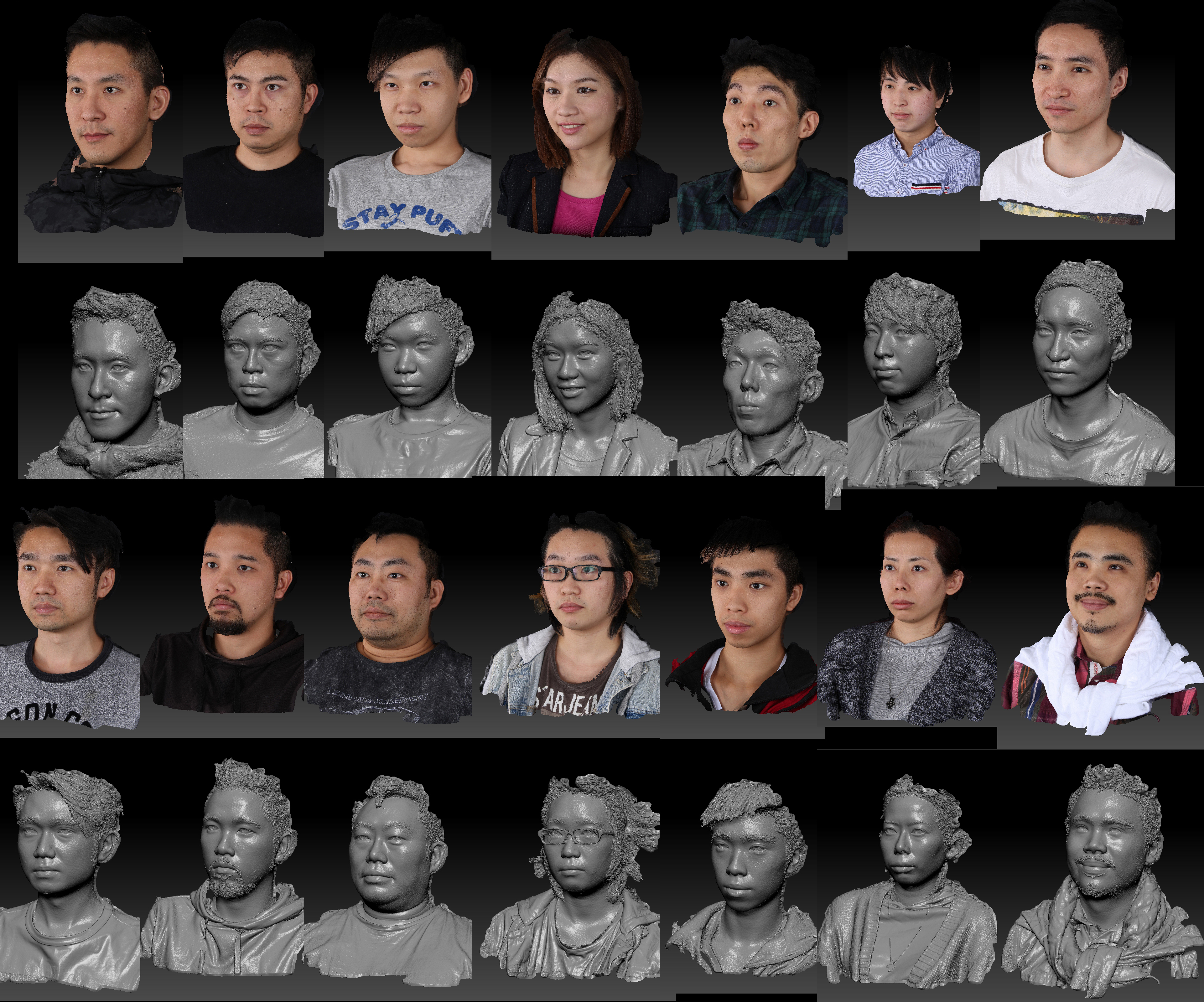 Qserver as batch scan processing manager
Compatible with Photoscan Pro and CaptureReality Cli*