FITTING WITHOUT FITTING ROOM
Return Less. Convert More. 
FITTING WITHOUT FITTING ROOM
Return Less. Convert More.
FITTING WITHOUT FITTING ROOM
Return Less. Convert More. 
SOLVING SHOPPERS AND RETAILERS' HEADACHE
DEMO VIDEO:
MASS QUANTITY AUTO-FITTING FOR EVERYONE
Unlike off-line simulation software for design & manufacturing, where fitting is done manually one-by-one with painful simulation hours, our patented real-time simulation are designed for mass scale end-users, with 1 second auto-fit upon user choice.
RECENT COMMERCIAL APPLICATION
FINALLY AN AUTHENTIC WAY TO SHOP THE RIGHT SIZE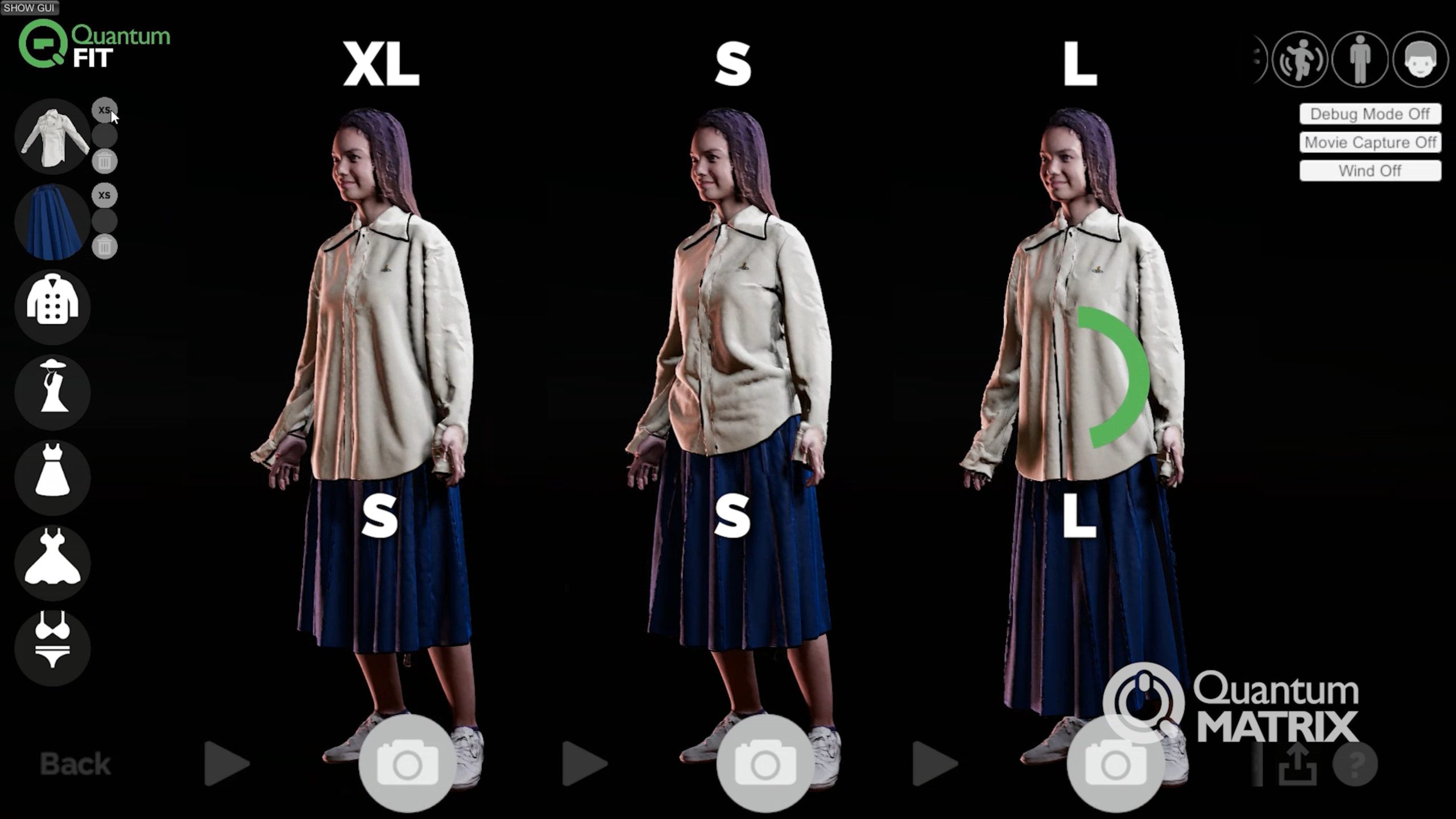 Everyone's body is unique. By physically simulate cloth against different body shapes, shoppers get precise representation of them wearing particular garments in seconds. We want shoppers to be happy and retailers to save money due to wrong-size-shopping.
WORKFLOW  VIDEO:  ( from scanner )
AVATARS
Scan or Selfie to Avatar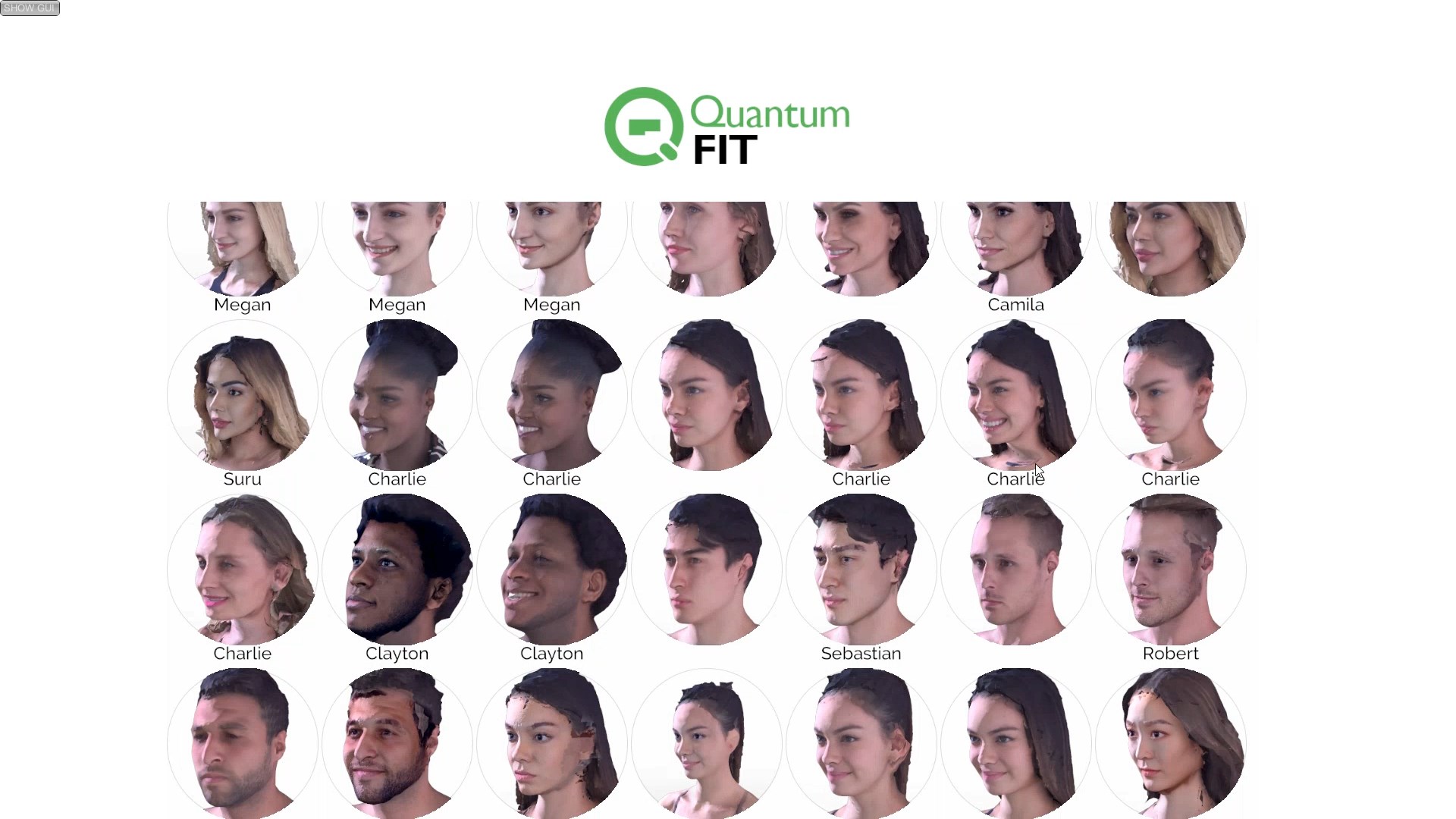 Unlike existing tedious avatar creation or template cartoon avatars that doesn't represent the user, our avatar system Qhuman Server automates both scan-to-avatar or selfie-to-avatar to feed right into our fitting software Qfit, resulting in mass scale creation of every customer avatars.
EVERYONE CAN BE CATWALK MODELS
EVERYONE CAN BE CATWALK MODELS
THOUSANDS OF GARMENTS AT YOUR FINGER TIPS
Have Fun Shopping While Sitting On Your Sofa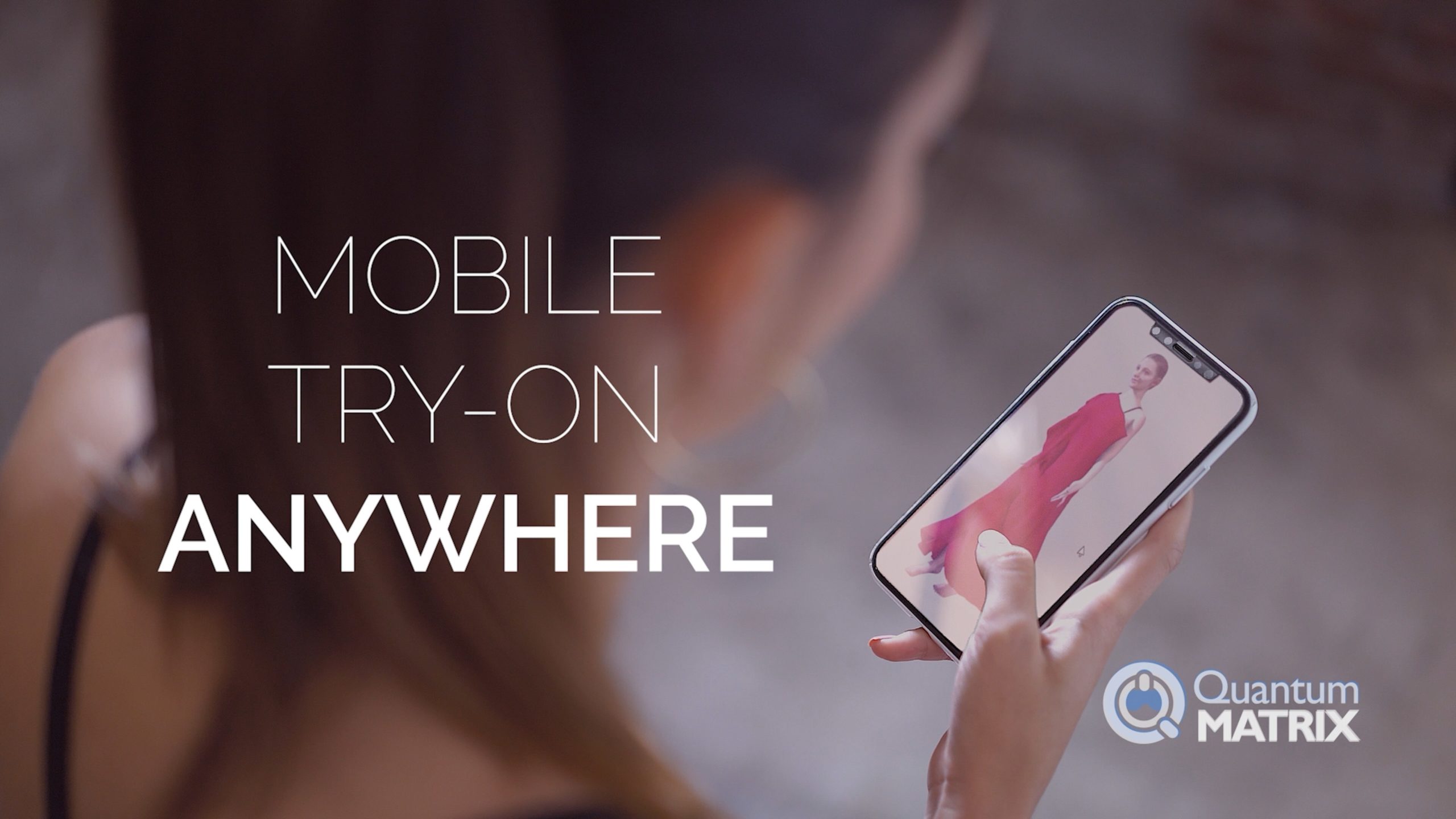 No more queuing for changing room. Mix-n-Match with sizes, Fun and serious shopping.
INFINITE PERSONALIZED CONTENT GENERATION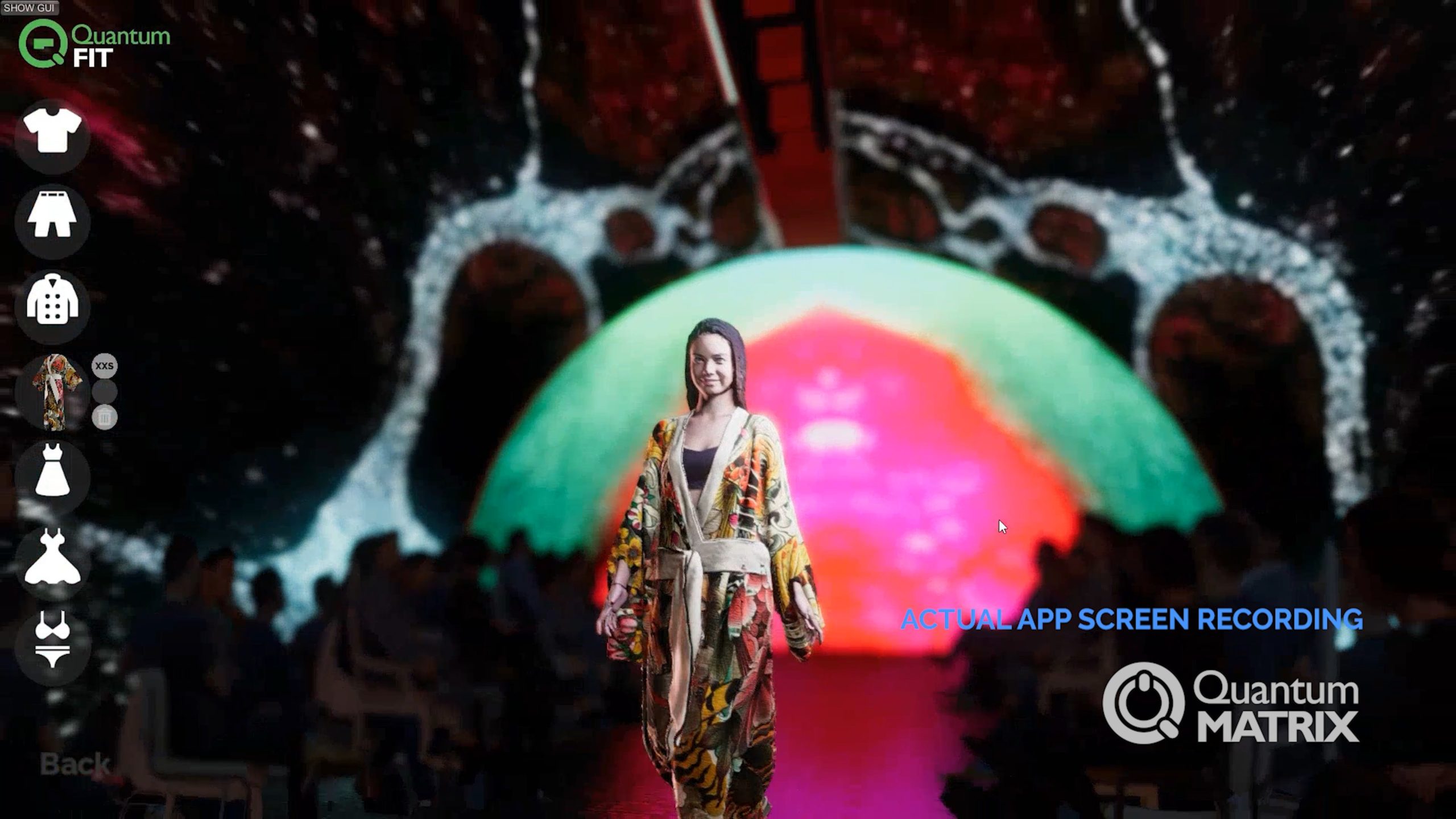 Monthly styling newsletter, weekly social media post, infinite follow-up marketing possibilities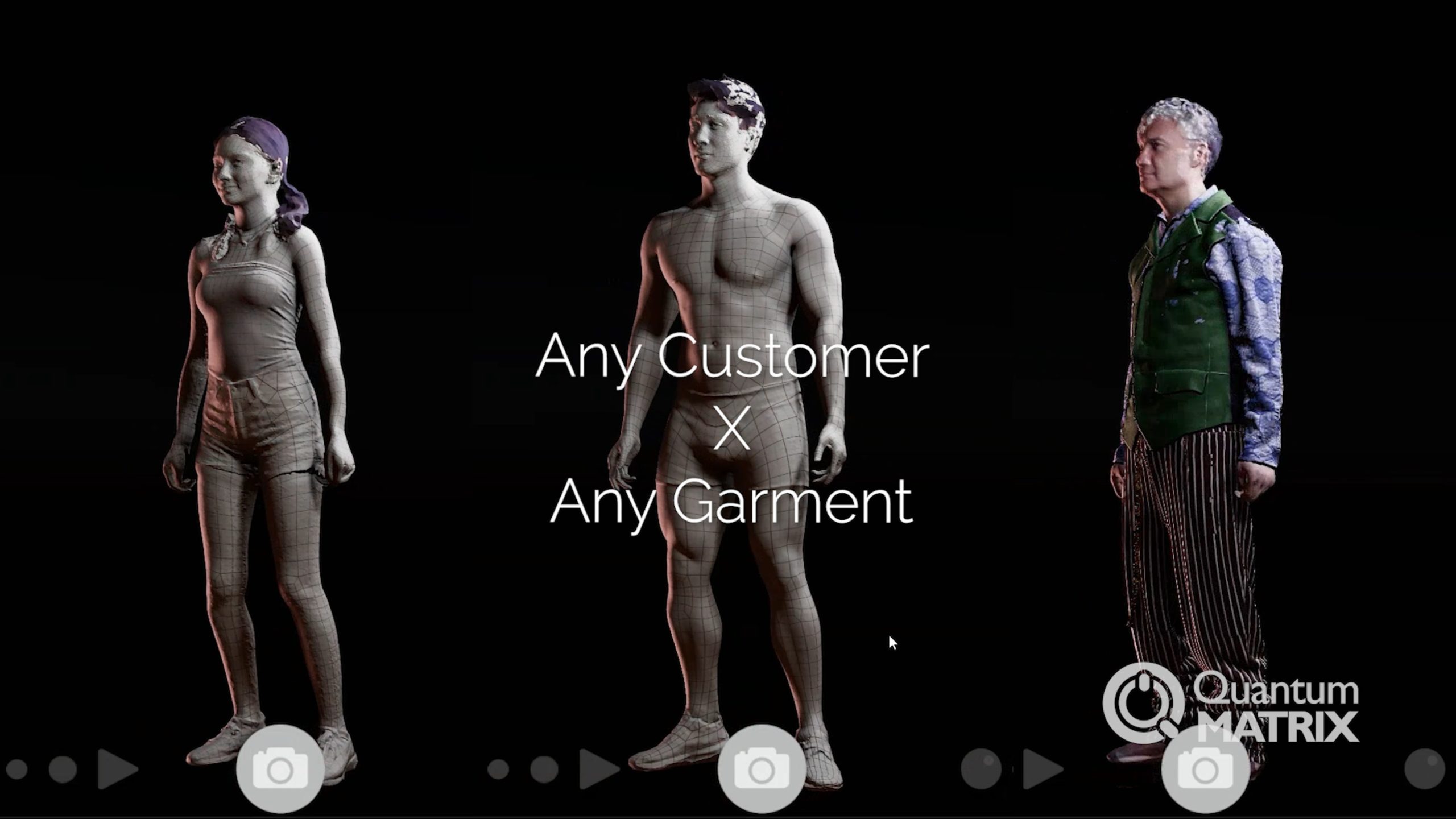 patented 1-sec AUTO-FIT with any avatar
Physically drape on any avatar body without manually align cloth patterns to different body shapes.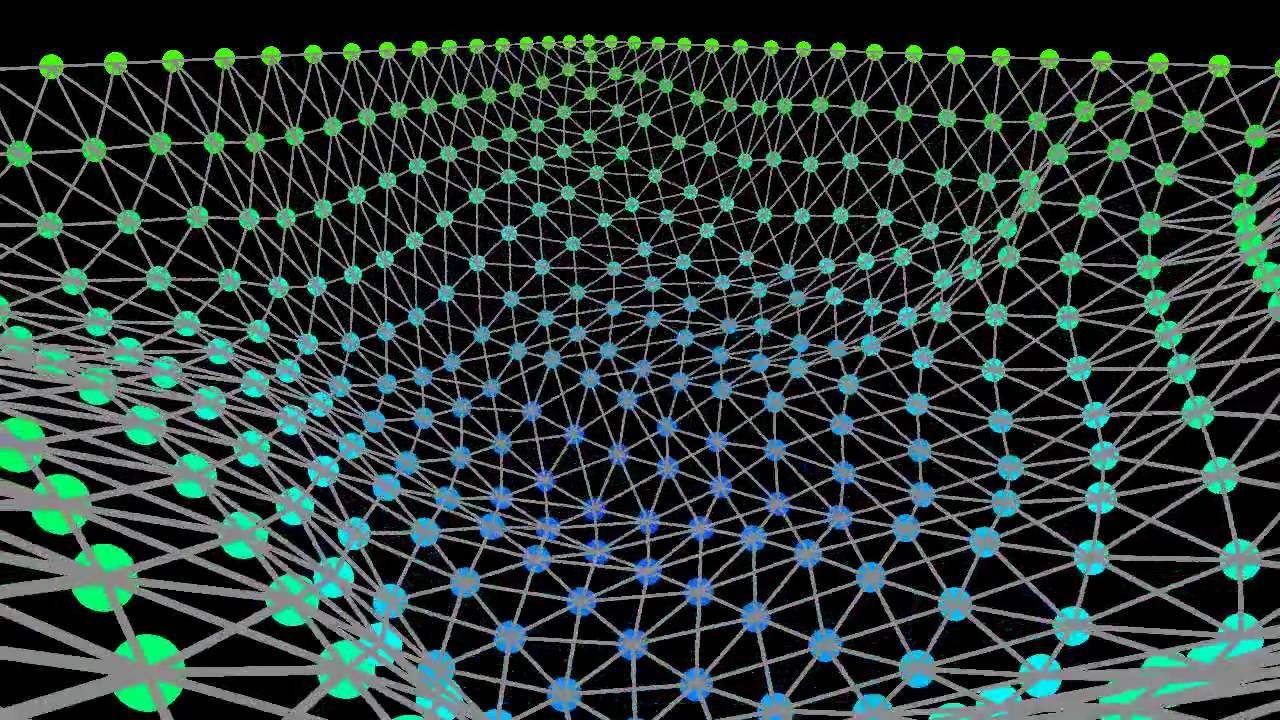 high-performance, Real-time cloth simulator
Take advantages of both Desktop and Mobile GPU, not limited to CUDA.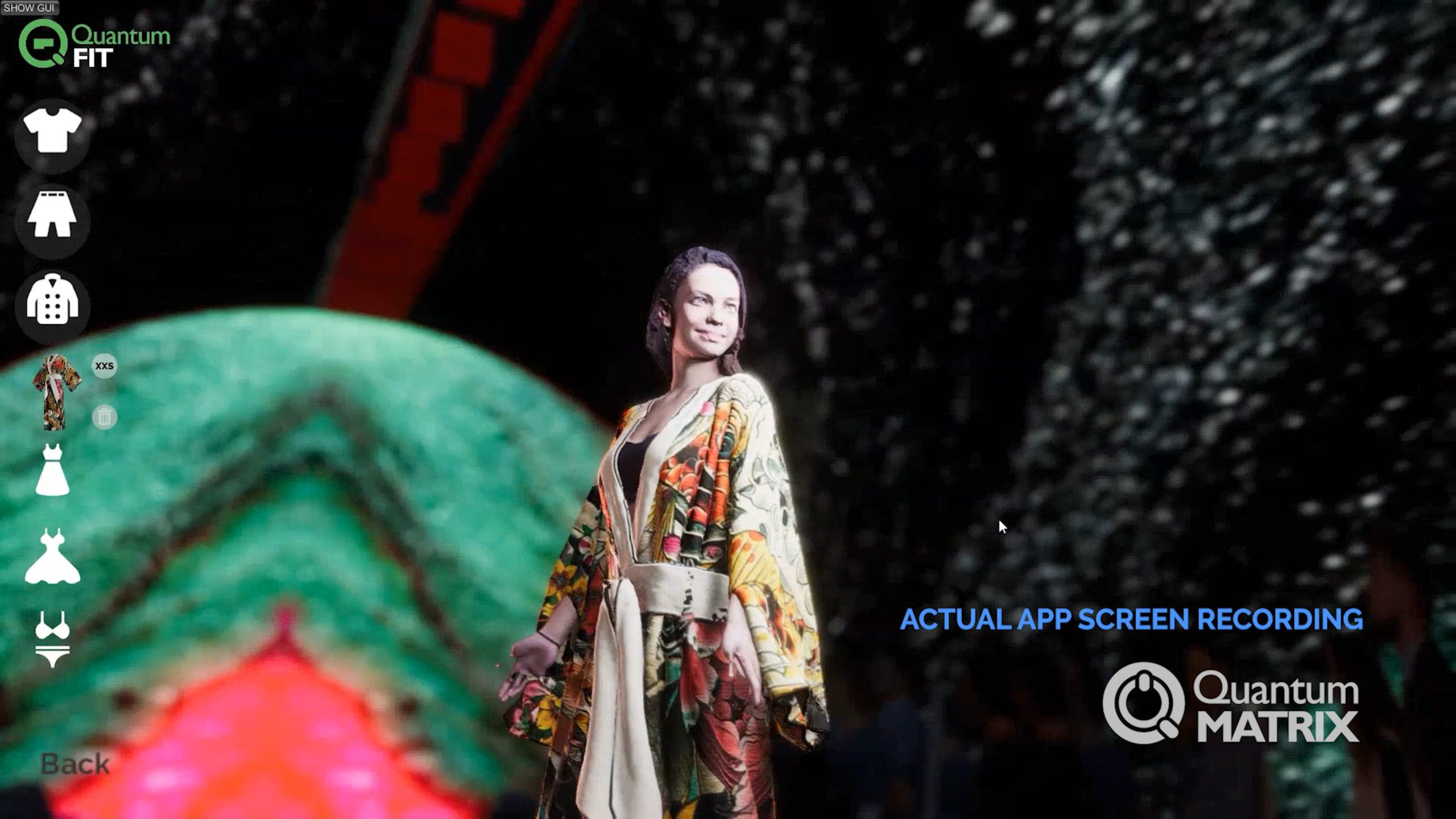 Realism | PROPRIETARY RENDER PIPELINE
Real-time realistic fabric shader and rendering pipeline rewritten. Area Light shadow and AO with Transparency, Translucency, Cutout, Thickness, etc on desktop and mobile,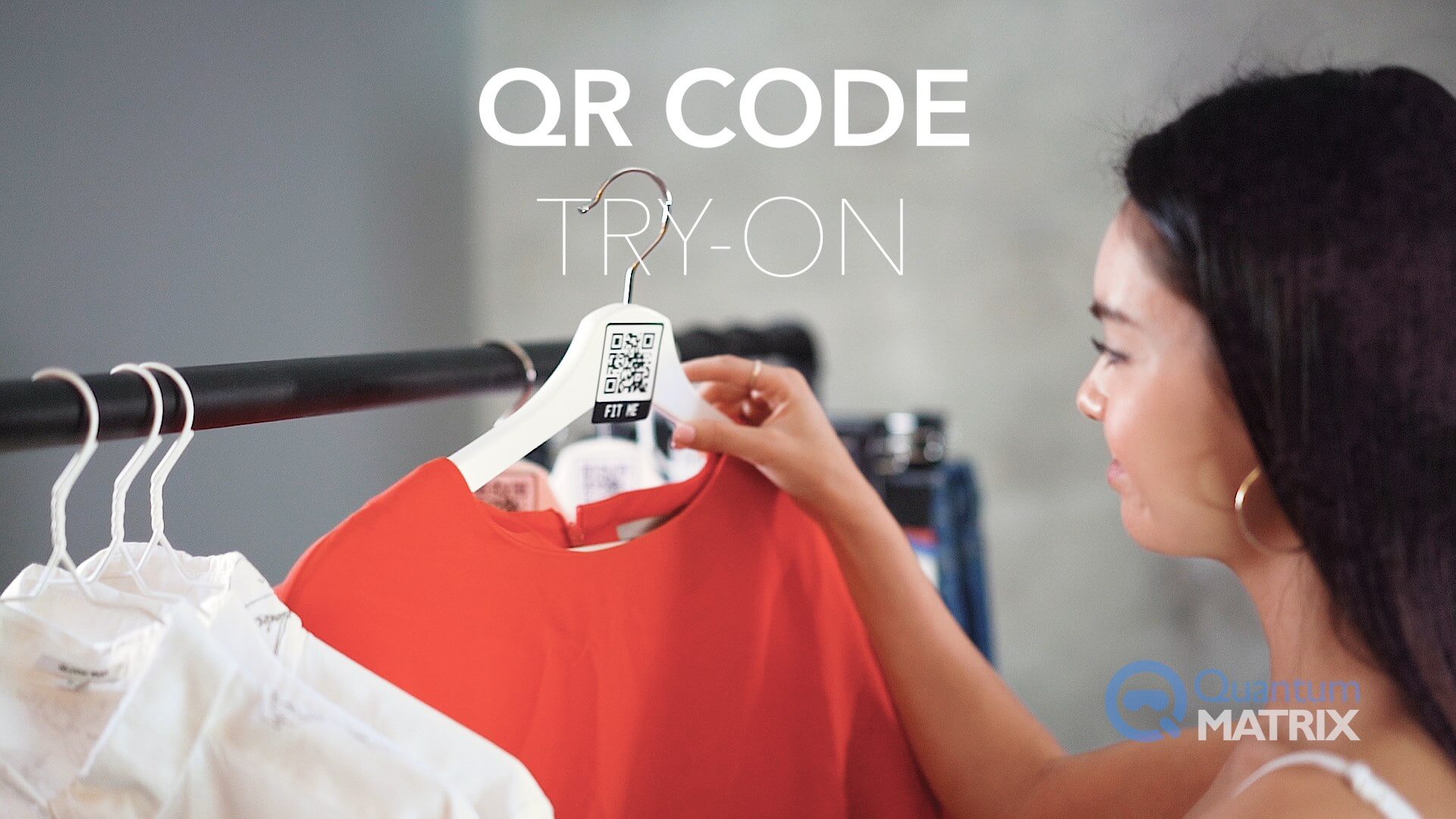 fit by qr code
Scan a tag on garment, and instantly see the garment on you.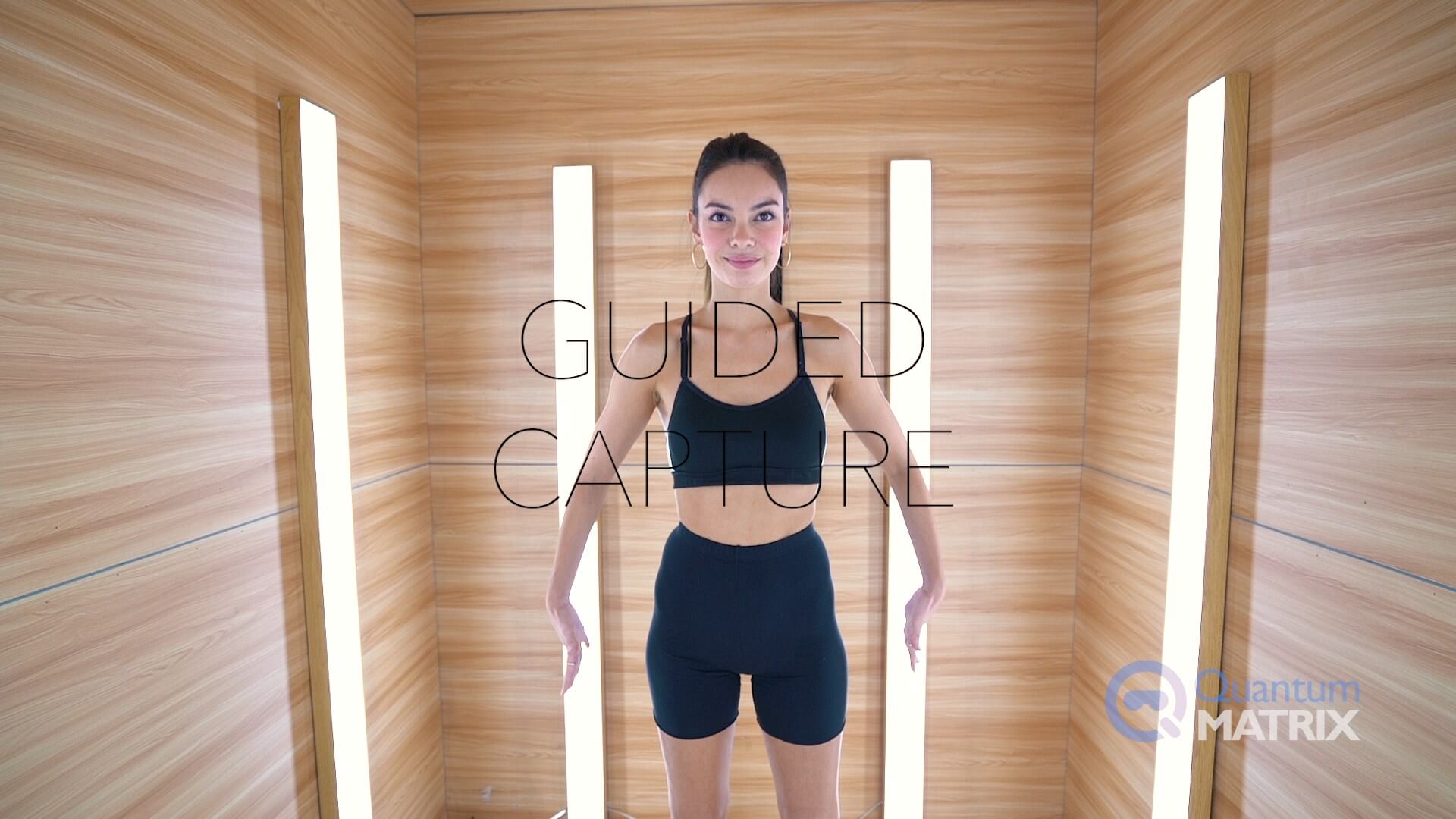 integrate with our other products
Qfit works hand-in-hand with Qhuman server, with any human scanners on the market, or our upcoming  retail-optimized Qscan.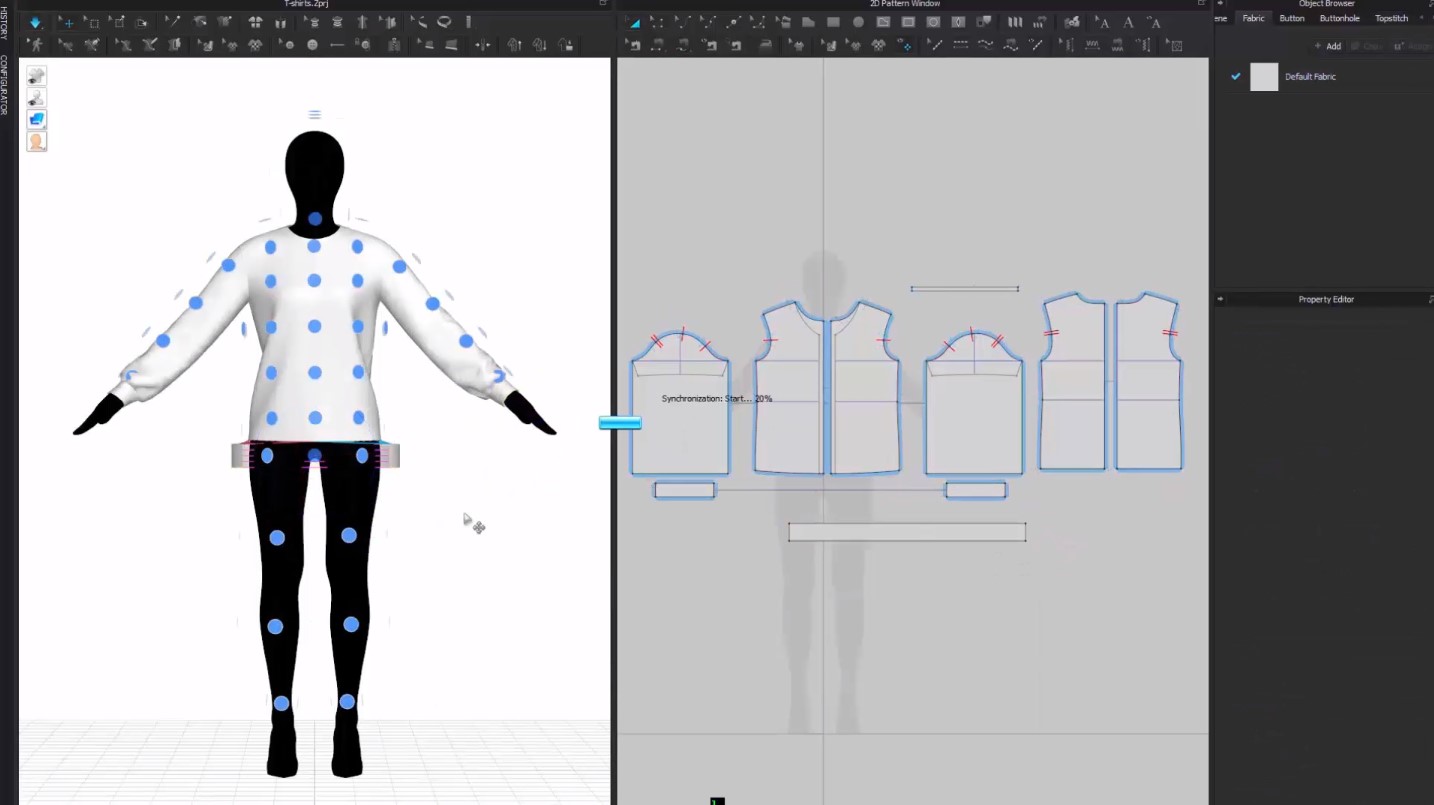 Convert Industry-standard pattern into our format
Directly convert all your existing design into our real-time autofit format. to fit any avatar you created. Keep creating new garments in your existing way.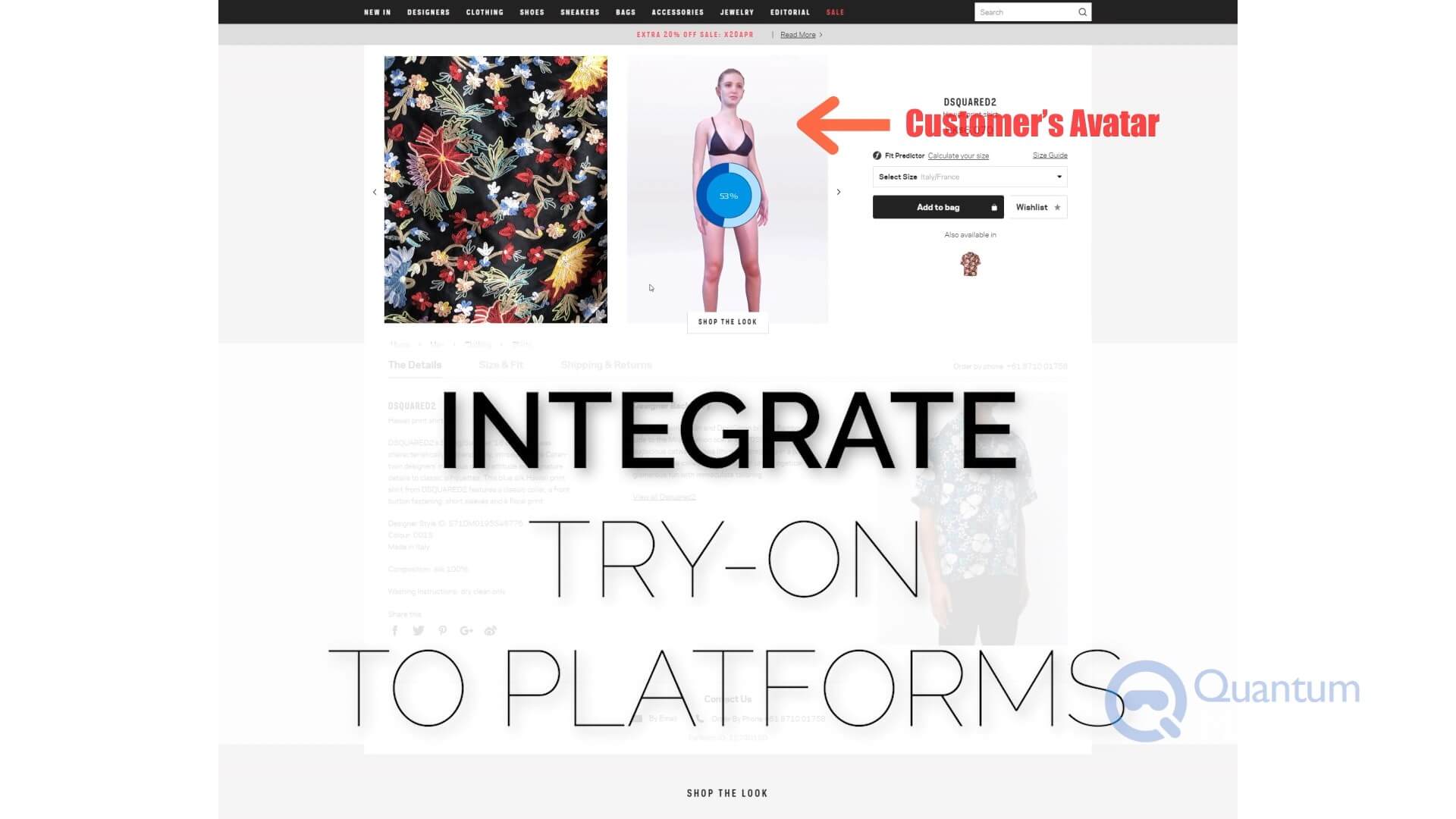 Integrate to your existing platform
WebGL / HTML5 integration works in Browser and with existing platforms. ( Coming Soon)